Full featured web-based assessment solution for health sciences programs.
Secure online and offline testing using PC, Mac, or iPad.
The culmination of a decade of experience with online testing, examN is an advanced web-based assessment system that is accessible anytime and from anywhere. examN allows faculty members to manage and administer tests, students to take tests online or offline, and administrators to analyze and report on how the program is performing against specific standards.
examN saves you time, energy, and resources by automating your entire assessment process in a central online location. examN handles everything from the administration of assessments to the production of detailed reports based on the specific competencies and outcomes your program tracks. Each examN system is configured to meet the specific needs of our individual clients.
Compatible
examN works in tandem with eMedley's other solutions to provide 360° coverage of all program assessment needs.
Versatile
examN goes beyond the average testing system with program-specific features and both online and offline test taking modes.
Unprecedented
examN is the only testing system with fully integrated curriculum mapping and competency based evaluation systems.
Efficient
The user-friendly interface and easy navigation panes means every option in only a few clicks away.
Powerful
A feature set that goes beyond testing to include powerful data intelligence, automated proctoring, offline browsing and more.
Adaptable
No solution can be a one-size-fits-all, and we make sure you have all the functionality you need, with no added bloatware.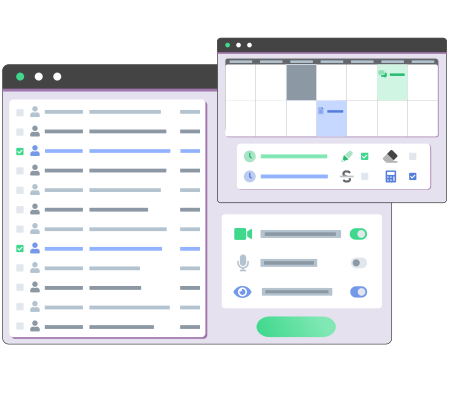 Test Creation
Build tests by creating basic and advanced questions on the fly using intuitive interfaces or reuse your questions stored in examN's question banks.
Test Scheduling
examN's flexible test scheduler allows instructors to control exact test download, availability, and expiration times to any selected group of students.
Optimized Images
examN has a built-in image optimizer to optimize high resolution images so that tests can support large numbers of images without impacting system performance.
Question Banks
Manage, store, and organize your various questions within an intuitive folder structure.
Test Taking Devices
Students can take tests with various devices, including Windows, macOS, and iPads
Test Management
View, update copy, archive, and more with examN's user-friendly test listing.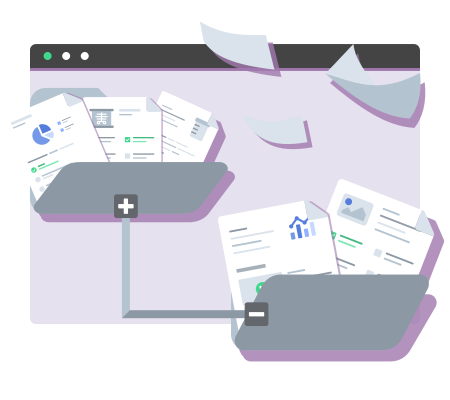 Lockdown Browser
Administer tests securely through examN's lockdown browser that prevents navigating away from the test, copying and pasting content, and other keyboard shortcuts. Learn More
Student Test Review
Give students immediate or scheduled feedback on their tests with Student Reviews.
Question Mapping
Align test questions to pre-loaded competencies, objectives, and outcomes to measure and track student mastery and performance.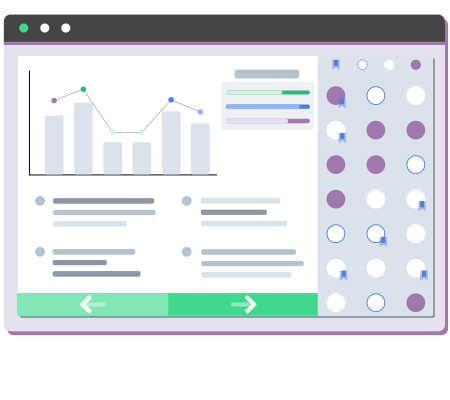 Test Administration
Administer tests with settings for question and answer randomization, turn on test-taking tools such as calculator and highlighter, automated test reviews, and accommodations for extended time. Learn More
Accessibility
examN tests contain multiple tools (contrast, text sizing, etc) to aid students who need that extra help on tests.
Automatic Saving
Every test automatically saves student progress intermittently, minimizing the frustration caused by unexpected problems.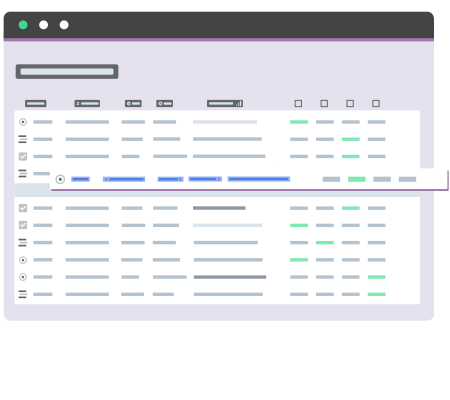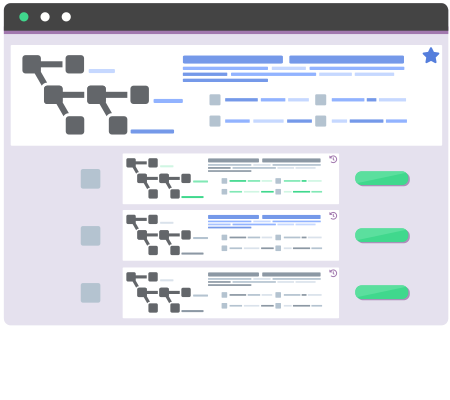 Question Adjustment
Throw out questions and adjust correct answers even after students have already submitted a test. The tests are automatically re-graded as well.
Test Retakes
Set the number of retakes allowed and let examN do the rest.
Reports
View and export numerous reports containing significant indicators regarding performance on tests and standards.
Test Item Analysis
Intelligent algorithms will help you decide which questions are the most effective, which questions may need to be revised, and how questions are performing over time.
Version Control
For both tests and questions, create multiple versions that can be used accessed easily and reused multiple times.
Manual Grading
Retrospectively adjust scores for specific questions of curve entire tests that need a personal lookover later on.
Performance Dashboard
An intelligent graphical reporting tool that analyzes performance overall, by test, course, and student; and measures the level of mastery of competencies, objectives, and standards to help make strategic decisions.
Grading Rubrics
Build custom grading rubrics and tie grading criteria to one or more standards, competencies, or objectives to consistently grade essay questions and measure student mastery.
Automated Proctoring
Enable students to take proctored exams from anywhere. eProctor utilizes a computer's built in webcam and video processing algorithms to monitor test taking and prevent cheating. Learn More
Offline Browser
Within the examN native lockdown browser, students can download and take tests offline to save them. Then, as soon as they connect to the internet, they are automatically uploaded and graded.
Student Question Feedback
Enable the option for students to provide feedback on questions within the system while the test is taken.