Physical Therapy
eMedley organizes course curriculum and assessments for Physical Therapy programs to easily track what is getting covered in the classroom and how students are performing related to the curriculum.
Learn more
Education?
The standards and required elements for accreditation of Physical Therapist Education Programs are constantly evolving, so successful programs have learned to adapt in the most meaningful way, by incorporating an integrated curriculum and competency based assessment framework, with a new focus on interprofessional education.
Meet Technology.
eMedley is the only solution for Physical Therapy programs that integrates all key areas (curriculum mapping, testing, documentation, scheduling, clinical tracking, and evaluation) into a single comprehensive, web-based platform and tracks, manages, and offers intelligent reporting tools to aid student progress starting from Day 1 until graduation.
eMedley's curriculum and assessment solutions provide a clear picture of what students learned in the classroom, how effective that learning was, knowledge-based performance on tests tied to the curriculum, and application-based performance on evaluations also tied to the curriculum.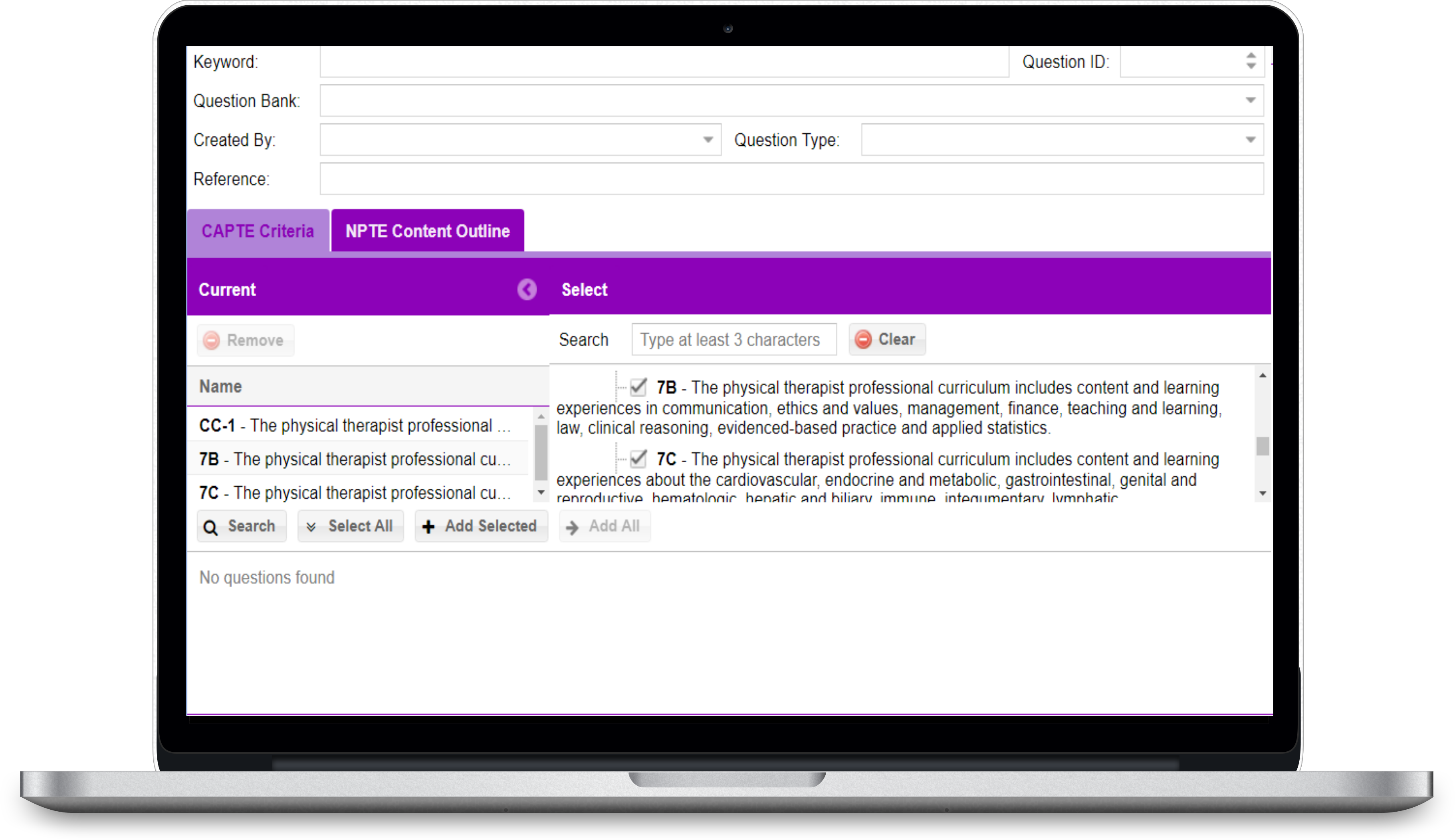 1.  Curriculum Management
Map where, when, and how students are learning required competencies.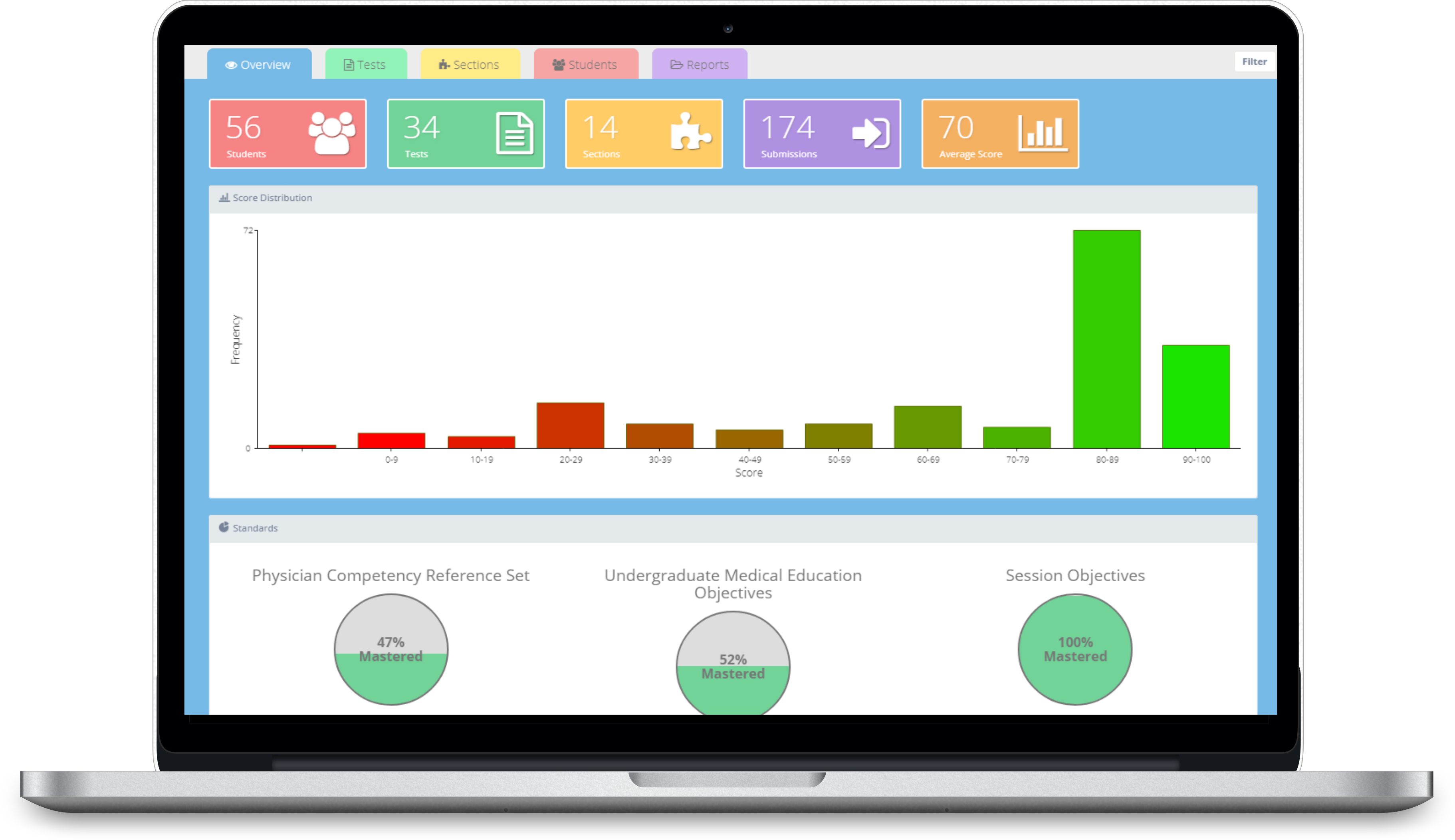 2.  Performance Tracking
"Track student performance on tests tied back to the same competencies mapped in the curriculum.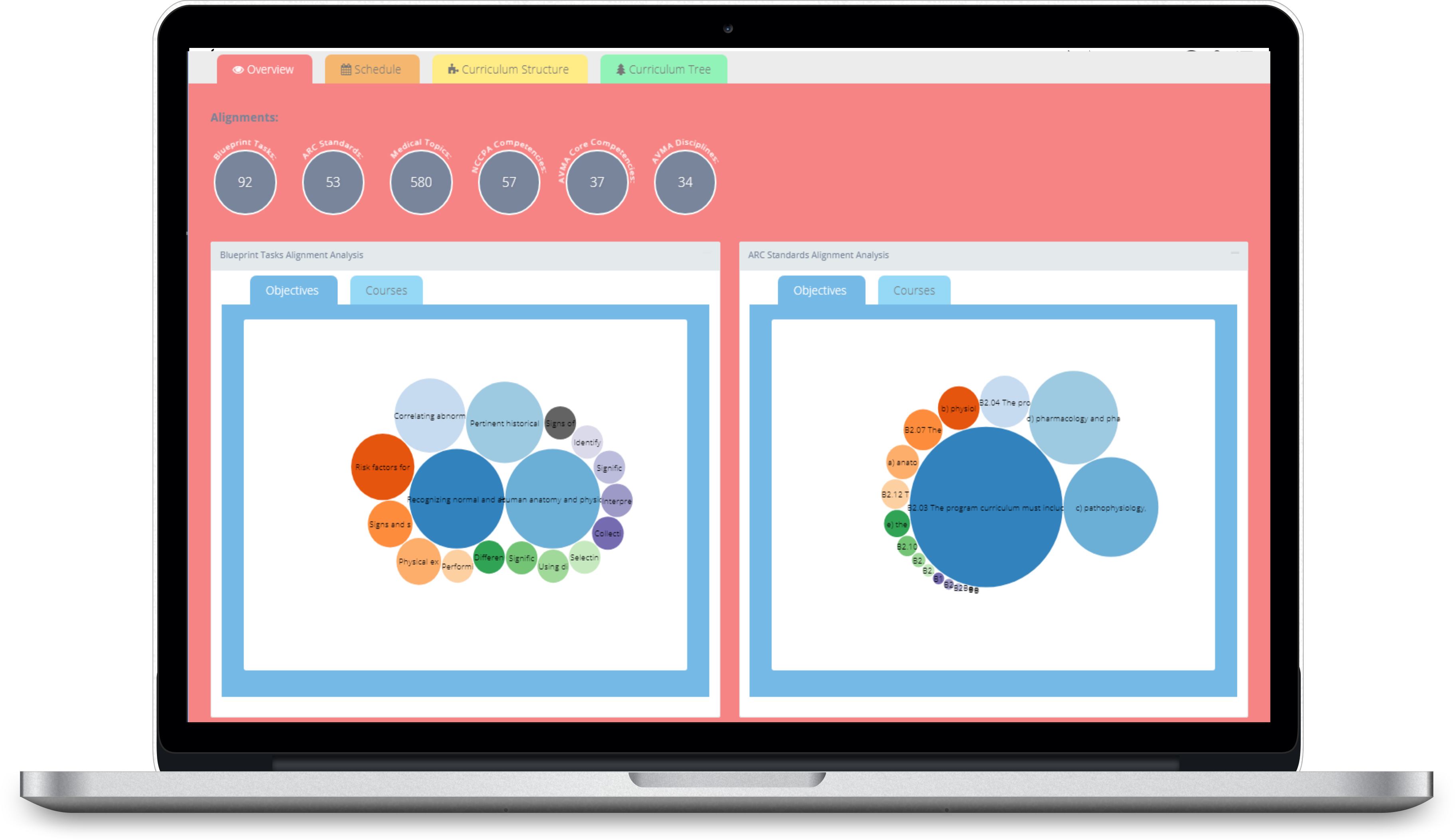 3.  Analysis and Review
Use performance data to make informed, strategic curriculum decisions.
Track everything a student learns all the way through their clinical experience including the application of that learning, using eMedley's clinical tracking components for documentation, scheduling, and evaluation.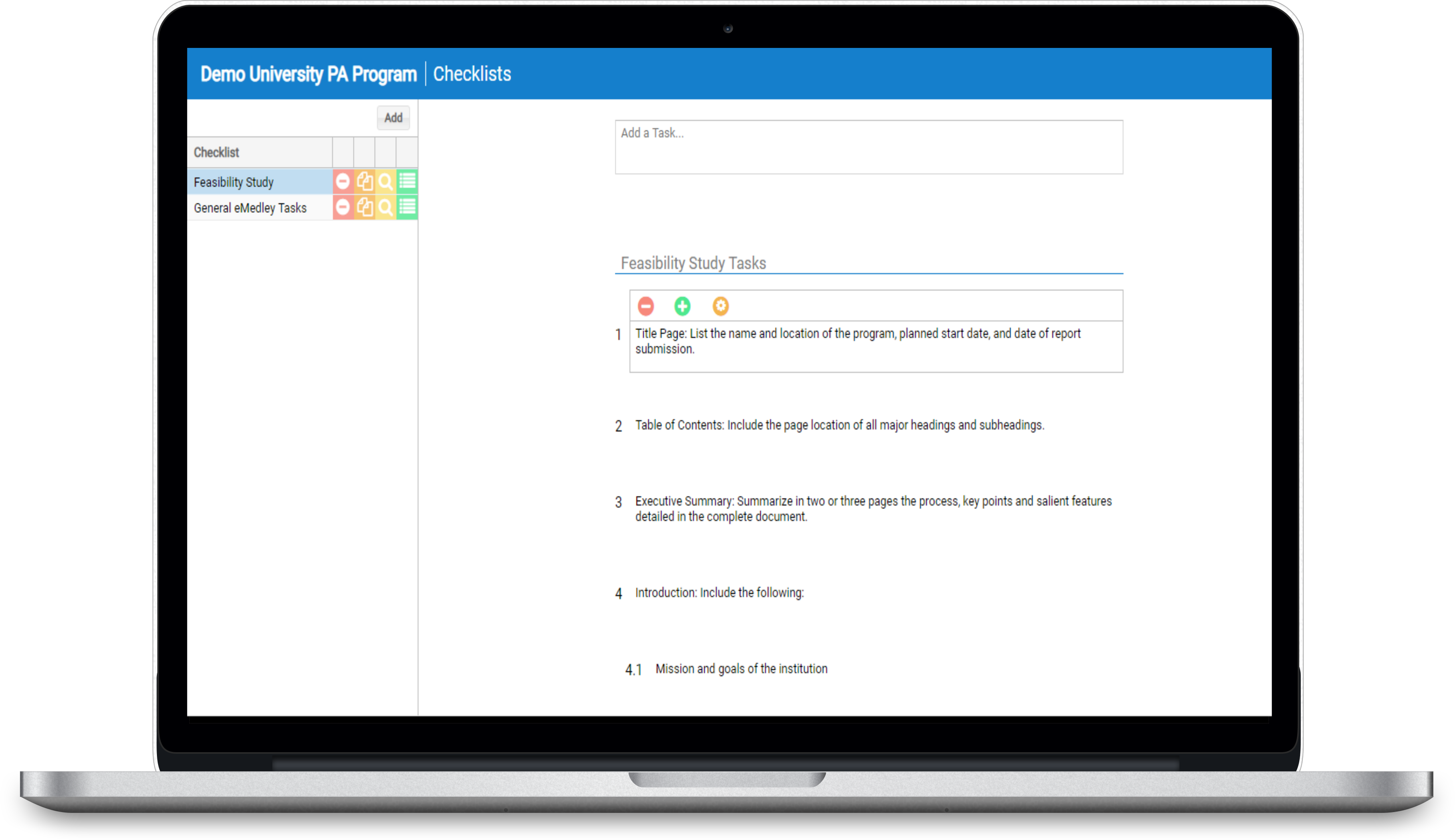 1.  Capacity and Documentation
Track capacity and documentation requirements and completion for students with automated reminders.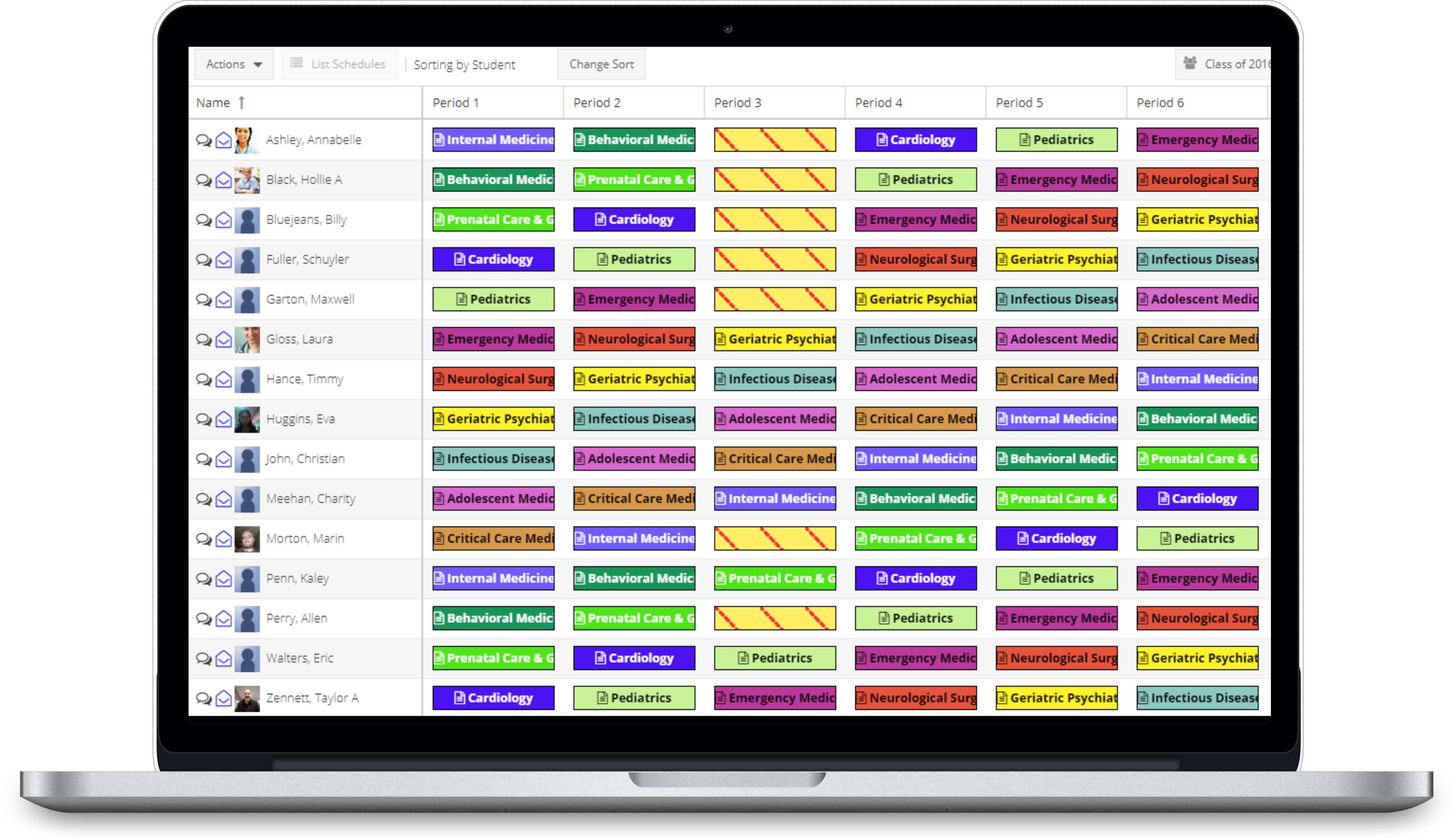 2. Placement
Place students at sites using the intuitive schedule planner or use automated scheduling and let the system do the scheduling for you.
3.  Assess and Evaluate
Review comprehensive clinical evaluations on students, CI's, sites, and the overall clinical experience.  
Paperwork, documents, and criterion can be a hastle to manage, but with eMedley's intuitive data tracking systems, managing and connecting all parts of the Physical Therapy Program experience is a breeze.
1.  Information Management
Review comprehensive clinical evaluations on students, CI's, sites, and the overall clinical experience.  
2.  Contract Details
Manage contact information, expiration dates, and get automatic reminders on required updates.
3. Approval Processing
Built in approval and review processes for assignments, reflection essays, case logs, time logs, evaluations, and assessments.