Clinical experience and time tracking.
Ensure students get the right quantity and quality of clinical experience.
By eliminating paper from the equation, eCLAS streamlines the clinical logging process with features specific to your program. Cloud-based and accessible anywhere, eCLAS puts case logging, time tracking, clinical rotation scheduling, evaluations, and most importantly, incredible dashboards and reports in the hands of students, preceptors, and administrators whenever they need it.
Education?
Meet Technology.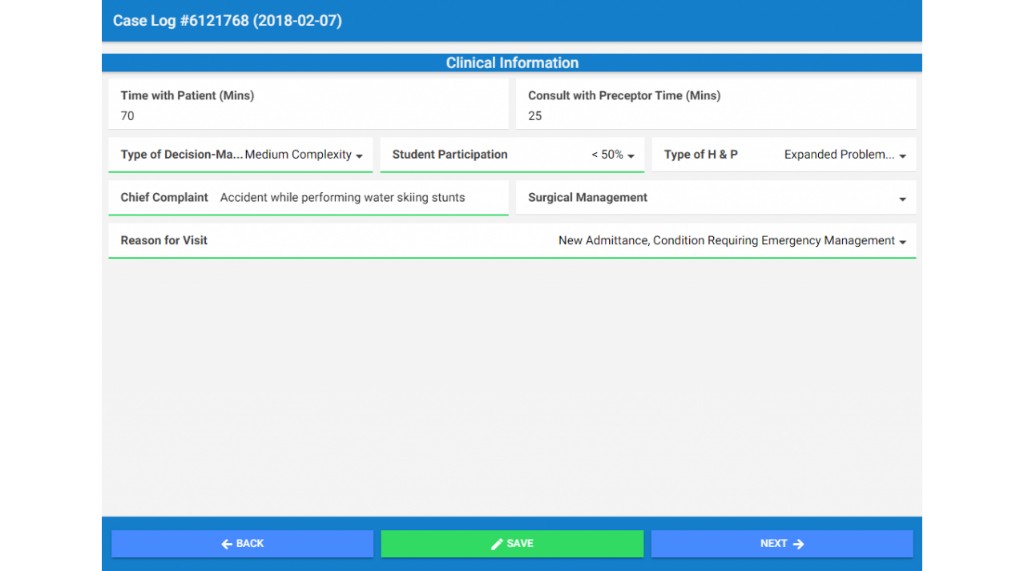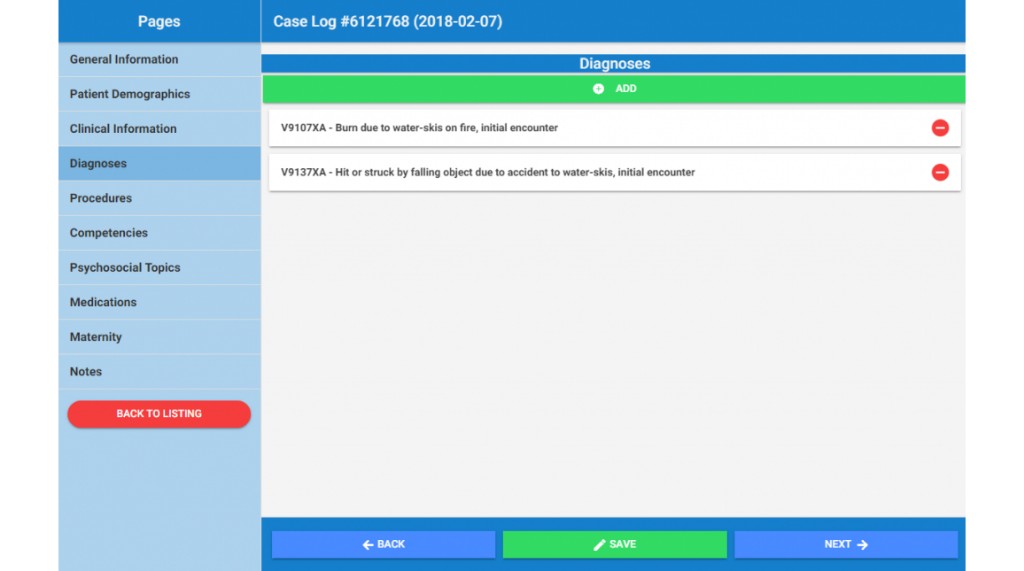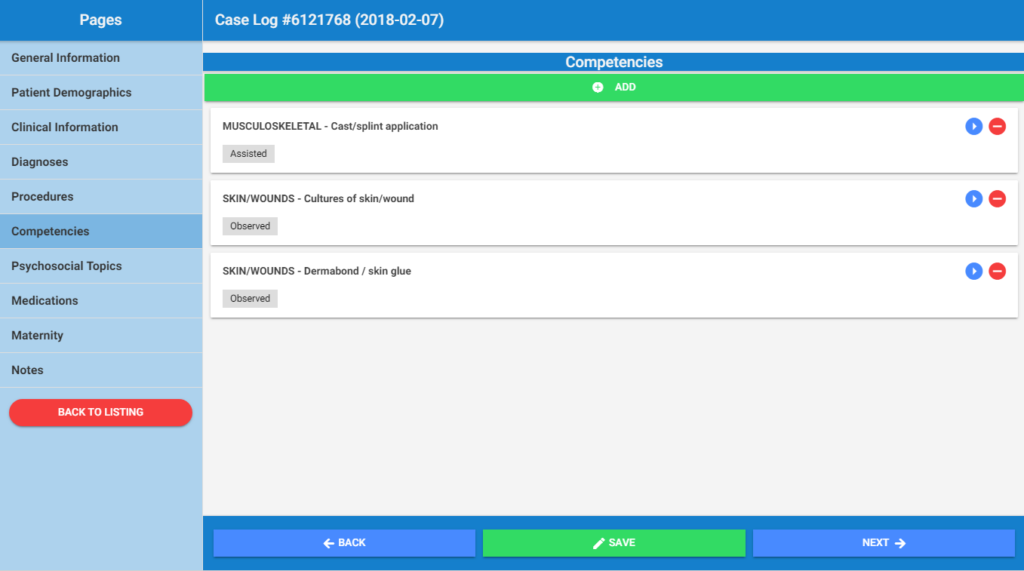 Patient information tracking made easy, eCLAS's Case Logs interface allows students to quickly input all of their patient's information on any device at any moment. Furthermore, the fields can be customized to how your institution and clinical sites log patient information. Some general fields include: