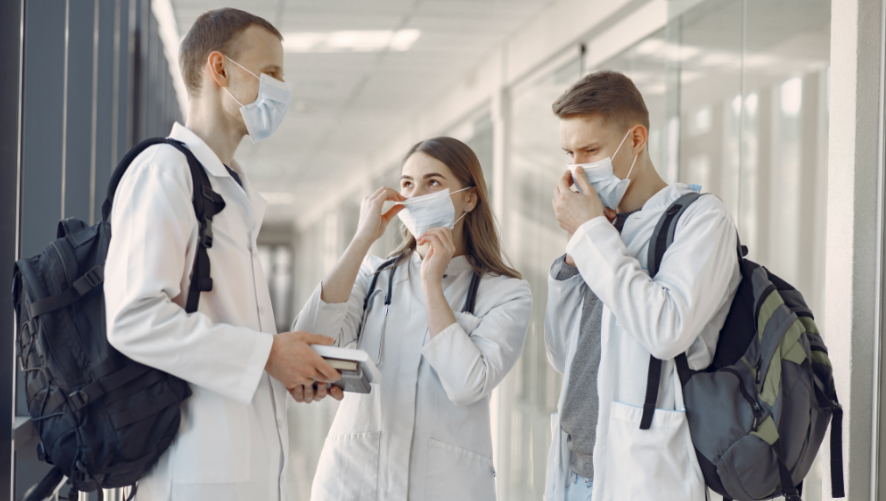 Much of modern medical education is highly standardized; medical students at schools across the USA and Canada, regardless of their institution, can expect to be trained in the same core scientific knowledge and clinical experience. They will all be expected to demonstrate skill in three areas: medical knowledge, medical skill, and professionalism and cultural competency. Grading across schools has proven harder to standardize.
Instructors and administrators have recently been asking the question "how many students should receive honors?"  Their search for a standard instead uncovers significant variation with regards to the percentage of students receiving top marks in their clerkship programs.
While the AAMC took action to standardize competency assessments across schools from 2000 to 2002, a 2012 study revealed lingering discrepancies: from school to school, anywhere from 2% to 93% of students might be awarded the top grade in any clerkship. Even within schools, students earning this mark ranged from 18% to 81% depending on their clerkship (Dr. Alexander et al, 2012). 
In another study of 137 MD programs across the U.S., similar variety was demonstrated: the percentage of students receiving top marks ranged from 5% to 97%. The median percentage was 34%, which can offer some guidance for educators seeking answers (Dr. Westerman et al, 2019). 
Grading standardization is complicated; removing subjectivity from grading is a challenge all educators must consider. In addition, the clinical phase of education is inherently more subjective and personal. Students are less often taking written tests or completing assignments and are instead demonstrating their learned knowledge while treating real patients in a variety of settings. Additionally, schools have different philosophies on how these experiences should be graded; some follow a pass/fail system, closely adhering to the concept of competency-based grading, while others use several more grading categories in order to distinguish different levels of student performance. Regardless of grading system, the vast majority of students pass their required clerkship, and 97% perform in the top three categories of whatever grading system their school uses (Dr. Alexander et al, 2012).