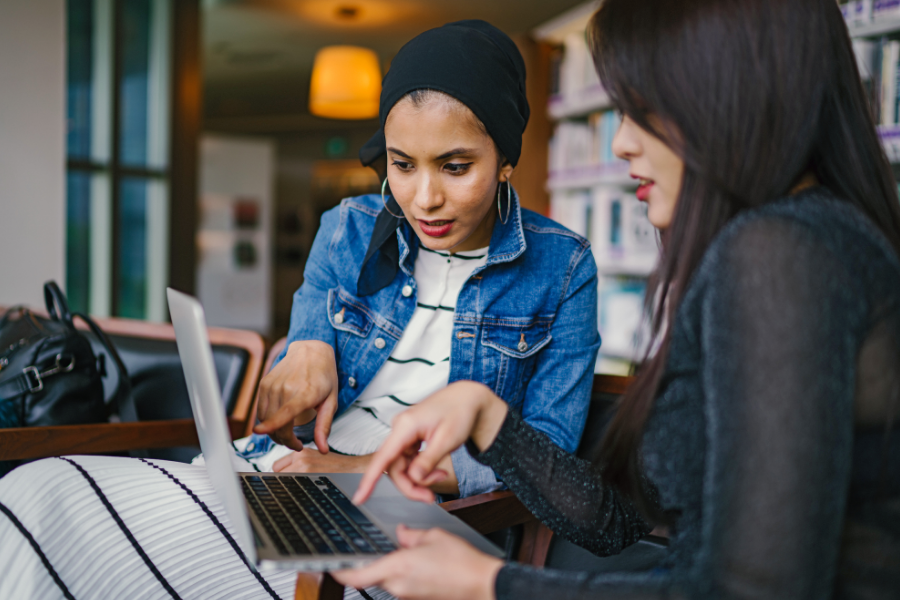 Throughout a course, exams and assignments may be categorized as summative or formative. While summative assessments (e.g., final exams) measure how much students have learned by the end of the course, formative assessments provide feedback during the course that can help students and instructors refine their approach moving forward. Feedback after tests improves student performance; this study at the University of Kansas Medical Center showed that informing students of correct answers after exams improved their scores by over two points, on average, while also pairing it with rationale increased average scores by almost four points. 
The question that many health sciences programs face is how to accommodate test review. While schools want their students to benefit from this process, it introduces a security risk. Most programs create exams from question banks, given that otherwise instructors would often have to create hundreds of new questions each year. Programs do not want these questions leaked and circulated, opening the door for academic misconduct on critical assessments. 
Schools balance review opportunities with security in a number of ways. Some examples include:
Students review exams with other students in a proctored classroom; students can collaborate with their peers to understand the question and correct answer. They are often not allowed to take notes, or they are required to leave their notes with the proctor. Faculty can then access the notes later if the student requests to review the exam with them. 

Students make appointments to review their exams with instructors or under the supervision of other faculty members 

Students have a set amount of time immediately after the exam to view the questions they missed. This review can include the correct answer, associated competencies or objectives, and/or faculty rationale for the correct answer. 

Students review their exams in an unsecure environment (i.e., they are allowed to take their exams with them for review on their own time).

Students are able to review their exams within a certain time window (e.g., one week) using a secure browser.
Notes during the review session are a key issue because schools are trying to prevent students from having copies of exam materials. Schools mitigate this risk by not allowing any notes, collecting students' notes and storing them, or having students use erasable, laminated sheets that are left in the classroom after students leave. 
As with many other aspects of education, the COVID-19 pandemic threw a wrench into many schools' existing systems. With many programs switching to remote learning, proctored classrooms or face-to-face review sessions with faculty were no longer an option. Schools had to adapt. Some opted to adapt less secure measures for the time being. Others had an academic coach meet with students over Zoom and review a limited number (e.g., three) of questions with the student, focusing on test-taking or studying strategies rather than the actual content. The issue of notes remained a concern, with some programs not allowing notes and others ensuring that students destroyed any notes (e.g., students would tear up their notes on camera with a proctor watching). Assessment platforms with options for secure exam review were among the easiest and most reliable options; automatic proctoring removed the need for proctoring over zoom and allowed students to review their exams while providing security for the test materials. 
Among all the things that the COVID-19 pandemic taught us, the need for flexibility was prevalent in many areas of life. Schools certainly had to quickly adapt to a vastly different method of education, and students to a new way of learning. Education programs have realized the value of having flexible methods in place from the beginning to make unexpected changes (such as those introduced by a global pandemic) easier to face. Therefore, systems with secure browsers and automated proctoring are seeing a rise in popularity as schools continue to adapt to the ongoing remote instruction and prioritizing flexibility more than before. 
For more information on examN+, eMedley's assessment platform, visit http://examnplus.emedley.com/ or schedule a demo.