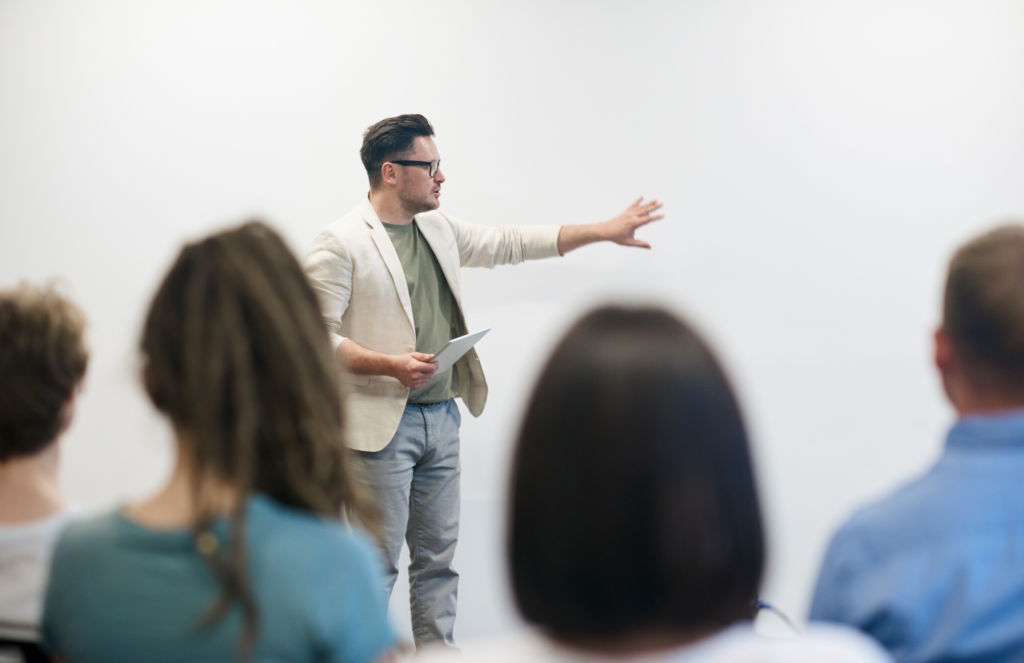 Educate is an intuitive, powerful, comprehensive learning management system designed for health science programs. The Course Feed is the homepage for all the needs of an instructor and a student. This homepage allows them to see a simplistic view of everything going on in class. Instructors can manage assignments, announcements, attendance and much more from this homepage. Students can focus on one class or all their classes at a time to easily manage everything happening in class.
Student's Course Feed
Because students cannot assign homework or discussions, their course feed looks slightly different than their instructors. Their feed has all the posts from the sections they are in. These are in a minimized listing view, which keeps it neat in order to not overwhelm a student. Each post, whether it be an announcement, homework, or discussion, can be expanded to see the details within the post. Students can comment or like any post which allows for a more interactive online experience. Provided with a full monthly calendar, students are able to see any upcoming assignments and when they are due. They can also see all of their sections, grades and attendance for each section using the sidebar.
Instructor's Course Feed
The instructor's feed is very similar to the students. They have all of the minimized posts that are available for the section, and the full month calendar functionality as described above. Instructors have the ability to create and post announcements about the sections for all the students to see. Teachers are able to have their students like announcements in order to ensure their students have seen them. Assigning homework and discussions for students is quick and efficient for instructors. They can see the grades and attendance of each student in the section with the sidebar. Instructors also have access to the gradebook from the course feed. The ability to create a zoom meeting has been recently implemented for instructor convenience.
Benefits
Educate's Course Feed brings a unique advantage to students and instructors. On just one page, students can easily see all of their assignments and posts from their instructors in every one of their sections. The course feed has a wide range of abilities, while remaining easy to navigate.